Company Profile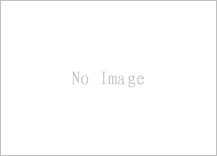 Shandong Liaocheng Siyuan Electric Automation Co., Ltd. is a high-tech enterprise integrating science, industry and trade. It is located in the beautiful Jiangbei Shuicheng Liaocheng, Shandong Province.
The company was established in April 2009. Over the past few years, it has specialized in industrial electrical automation system integration. It is the first-level core agent of Taiwan Dongyuan Group and Shenzhen Alpha Frequency Conversion Technology Co., Ltd. The company organically combines inverters, touch screens, PLCs and various electrical products, and continuously introduces innovative products in the fields of textiles, printing and dyeing, machine tools, food processing, thermoelectricity, chemicals, water treatment, steel, medicine, construction machinery, printing and other fields. Successfully implemented automation solutions on hundreds of machines and equipment in dozens of industries, including multiple industries and equipment for the first time to implement automated control, which has pioneered the automation level and production efficiency of these traditional industries, and has won users' Praise. After years of accumulation, the company has won a large number of long-term cooperation with machinery and equipment manufacturers by virtue of good technical service reputation, and has become an electrical automation outsourcer for these manufacturers.
company name:

Shandong Liaocheng Siyuan Electric Automation Co., Ltd.
contact number:
15306351031
Contact Fax:
0635-2129697
contact address:
Room B2006, B2014, Chuangye Building, No. 1 Huangshan Road, Liaocheng Development Zone, Shandong Province