Product Catalog
Power Engineering General Contract and Agent
product description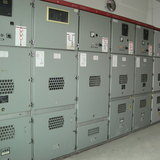 Power Engineering General Contracting: One-stop Turnkey Project

First, dedicated. Starting from Party A's infrastructure power consumption, the company will expand the installation, acceptance, site investigation, formulate power consumption plans, design, budget, equipment purchase, engineering construction, equipment installation and commissioning, engineering supervision, project completion and testing, and sign power supply contracts. All the power supply process arrangements such as contracts, meter loading, acceptance, power transmission, etc., are organized until the time of power transmission. The time limit for power transmission is based on the budget of the Power Supply Design Institute, and the price of the general contract is agreed. Send the electricity within working days; the contract price is the final price, and any changes in the meantime cannot change the project payment.
Public. The 130 project is charged according to the planned area of 2.5 yuan per square, which can be used to generate electricity, ensure the timely bidding of equipment (provincial company), and coordinate the construction (Huayuan Group). Power left and right). If it is necessary to meet the fire acceptance before the formal power transmission, the reserve power supply can be transmitted in advance to ensure that the developer can obtain the pre-sale certificate in advance and return the funds. (Underground setting of public power distribution room is not within this range)
Power Engineering Agency Contract
Party A:
Party B: Hubei Huaneng Juyou Electric Power Engineering Co., Ltd.
According to Party A's requirements, in the spirit of honesty and pragmatism, in accordance with the principles of market operation, with Party A's interests as its purpose, and through full negotiation between Party A and Party B, the following content agency contract was concluded.
1. Party A has the sole right to entrust Party B to act on behalf of its () project power supply project (ie general contracting agency) as its special power supply project department.
2. Party B is responsible for all the power supply links of Party A's project from the use of electricity reporting, surveying, formulating the power consumption plan, design, budget, equipment bidding, construction, supervision, intermediate inspection projects completion, acceptance, testing, metering, power transmission, etc. And coordination. Shorten the time to go through the program flow, strictly control the price of equipment and the construction progress of the project, and ensure Party A's optimal power transmission time and the lowest project investment.
3. Fees and Charges: According to Wuhan Power Supply Design Institute's feasibility study report for the project or the total investment budget of the project For agency fees. The specific costs are as follows:
Engineering agency rate: (Unit: RMB)
1. Within 1 million charged at a base of 35,000
2. 101 to 5 million 3.3%
3. 501 ~ 10 million 3.0%
4. 1001--20 million 2.8%
5. 2001 ~ 50 million 2.6%
6. 5001 to 100 million 2.5%
710 million or more 2.1%
8. Cap price 4.5 million yuan
9. 130 projects are charged uniformly at 2.5%
According to the feasibility study report or budget of the total engineering investment of the Power Supply Design Institute as the standard, our company can save no less than 15% of the gross profit than the general contracting company by becoming the Party A's special project department. This minimizes equipment and engineering costs.
4. After the power supply plan is formulated, if you (Party A) have greater doubts about the power supply plan, please communicate with us as soon as possible. And Party B discusses with the power supply department to discuss and resolve, and the communication costs incurred during this period and need to be resolved by Party A.
V. Agency credit of 30,000 yuan (base), paid after signing the contract. The remaining part will be added after the budget of the Power Supply Design Institute comes out (at the rate). At the same time, a supplementary agreement on agency fees was concluded.
6. The outstanding matters shall be settled after mutual agreement.
Party A: Party B: Hubei Huaneng Juyou Power Engineering Co., Ltd. Bank: Bank: ICBC Huangpu Sub-branch Bank: Bank: 820199
Account number: Account number: 3202001609200061178
Telephone: Telephone: 027-82887811
Method A Representative: Method B Representative:
Signatory: Signatory:
Signing date: year month day signing date: year month day
Wal-Mart Hubei Commercial Retailing Co., Ltd. 2500KVA
Wuhan Beidamen House Demolition and Reconstruction Development Company 1260KVA
company name:

Hubei Huaneng Juyou Electric Power Engineering Co., Ltd.
contact address:
B1-7F, Tianli North Garden, No. 258 Huangpu Street, Jiang'an District, Wuhan