Product Catalog
product description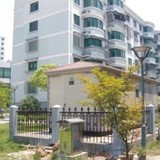 Preventive test
Preventive tests are used to find hidden dangers of equipment in operation, prevent accidents or damage equipment. Inspection, testing or monitoring of equipment, including tests on oil or gas samples. Preventive test is an important link in the operation and maintenance of power equipment, and it is one of the effective means to ensure the safe operation of power equipment. For many years, the high-voltage power equipment of the power sector and large industrial and mining enterprises have basically been tested in accordance with the requirements of the "Protection Test Regulations for Power Equipment" issued by the former Ministry of Power (hereinafter referred to as the "Procedures"). Defects play an important role.
High-voltage electrical equipment is also a safety appliance for live working, and they all have their own insulation structures. These devices and appliances are subject to overvoltages from inside and outside that are much higher than the normal rated operating voltage, which may cause defects in the insulation structure and become latent failures. On the other hand, along with the operation process, the insulation itself will also be reduced due to heat generation and aging under natural conditions. Preventive test is aimed at these problems and possibilities, in order to prevent the occurrence of accidental changes in the insulation performance of electrical equipment during operation, a system of insulation performance diagnosis and testing methods and methods.
Various professional electrical tests: AC withstand voltage test, DC withstand voltage test, DC resistance test, transformation ratio test, loop resistance test, switch test test, dielectric loss angle test, insulation test, ground resistance test, cable and wire insulation wire diameter Test, load test (current) air conditioner wind speed, pressure, temperature, humidity, noise test, lighting brightness test.
During the operation of electrical equipment, the insulation condition will continue to deteriorate due to the effect of electric field force, the operating temperature and air humidity, corrosive gas and other factors. This is a normal decline phenomenon, as long as it meets the requirements of the equipment manufacturer. Operating conditions can reach the safe use period. However, due to the influence of certain specific adverse factors during operation, the electrical equipment may not reach the normal operating life. Therefore, it is necessary to periodically test and inspect the insulation status of the equipment on time. Through analysis, it can be determined whether the degree of insulation aging of electrical equipment can meet the requirements of actual operation. It also analyzes according to the inspection and test results, and adopts the corresponding maintenance measures and operating regulations to maintain and guarantee the normal working level of the equipment and ensure safe, economical and reliable operation.
China Construction Third Bureau dormitory one household one table 1250KVA
company name:

Hubei Huaneng Juyou Electric Power Engineering Co., Ltd.
contact address:
B1-7F, Tianli North Garden, No. 258 Huangpu Street, Jiang'an District, Wuhan