Product Catalog
Anti-static PVC Tengchuang professional agent for Korean high quality PVC board
Product Categories:
Anti-static products / anti-static board

product description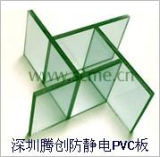 SCME )成立于世纪之交的2000年11月,专业代理销售防静电工程塑料板、工程塑料板及英国 Cox 胶枪。 Shenzhen Tengchuang Electromechanical Co., Ltd. ( SCME ) was established in November 2000 at the turn of the century. It specializes in selling anti-static engineering plastic plates, engineering plastic plates and British Cox glue guns. It has established good cooperative relations with first-class manufacturers in the industry such as South Korea, the United Kingdom, and Japan, and has become their sales agent in China.

The products we distribute are:

韩国 SHINHAN TEK ( 新韩 ) , 台湾 GRIFFEN ( 友全 ) , 日本 POLYPENCO,MITSUBISHI (三菱)等防静电板 ★ Korea SHINHAN TEK ( Xinhan ) , Taiwan GRIFFEN ( Youquan ) , Japan POLYPENCO, MITSUBISHI (Mitsubishi) and other anti-static boards
◇ Anti-static plexiglass plate (anti-static acrylic plate)
PVC 板(防静电聚氯乙烯板) ◇ Anti-static PVC board (anti-static polyvinyl chloride board)
PC 板(防静电聚碳酸酯板) ◇ Anti-static PC board (anti-static polycarbonate board)
◇ Anti-static / conductive nylon plate / rod
S.POLYTECH艾斯.普力特(世化) ,韩国 CROWN (皇冠) ★ Korea S.POLYTECH Ace. Pritt (Worldwide ) , Korea CROWN (Crown)
◇ PC board (Polycarbonate polycarbonate board)
◇ PVC board (heat-resistant, anti-static, general use)
In order to provide customers with high-quality and fast services, we have set up offices in Shanghai, Suzhou, Beijing, and Tianjin, which serve a wide range of domestic semiconductor industry, LCD industry, electronic equipment industry, electrical and electronics, communications manufacturing, precision instruments, optical manufacturing, medicine Industry, vehicle manufacturing, new energy, building decoration and other industries, purchased CNC engraving machines and other equipment in 2012, can provide customers with a full range of services such as CNC machining of plates.
We are committed to providing customers with high-quality products and satisfactory services, and take "integrity, service, cooperation, development" as the business philosophy. We are willing to cooperate sincerely with friends from all walks of life to create a better future.
Crown PVC board
PVC laminate


For a long time, Crown Co., Ltd. has successfully developed high-quality PVC boards to provide our valued customers with advanced technology.
As a leading PVC board manufacturer in Korea, we continue to maintain a forward development goal in pursuit of customer satisfaction,
Crown's success depends entirely on the success and prosperity of its customers using Crown products.
Crown fully recognizes this fact and is committed to this goal.
Advantages of Crown PVC Board
High surface gloss
high transparency
Excellent and balanced physical properties (tensile strength, impact strength, flexural strength)
Excellent electrical insulation, self-extinguishing (flame retardant)
Low proportion
Non-toxic material (no heavy metal extraction)
Very good thickness accuracy
Excellent weather resistance (generally colored plate)
Crown PVC laminate
Features and applications
Corrosion-resistant semiconductor device
Chemical and oil resistance
Chemical tank plating industry
Available specifications

Items
Thickness
width
Length
General board
<30 T
1000
2000
1200
2400
30 T <
1000
2000
Heat-resistant plate
1000
2000
Anti-static board
1000
2000
1200
2400
Heat-resistant plate
<30 T
1200
2400
HTL board
<30 T
1000
2000
1200
2400
Can provide colors to provide a variety of colors to meet customer needs
Physical properties of heat-resistant plate
project
unit
Physical value
experiment method
Transparent
Swatch
proportion
g / c㎡
1.45
1.53
Rockwell hardness
R scale
118.4
114.9
ASTM D 785
tensile strength
Kg / c㎡
670.0
456
JIS K 6745
Tensile modulus
Kg / c㎡
120000
120000
JIS K 6745
Impact strength
Kg cm / c㎡
3.22
11.16
JIS K 6745
HDT
66psi
℃
82.1
94.9
ASTM D 648
264psi
82.0
96.8
VICAT
℃
86.7
101.9
ASTM D 1525
Optical characteristics
Transmittance
%
67.7
—
KS M 1003
Haze
%
3.0
—
KS M 1003
Anti-static board physical properties

project
unit
Physical value
experiment method
Transparent
Swatch
proportion
g / c㎡
1.35
1.36
Rockwell hardness
R scale
113.2
108.9
ASTM D 785
tensile strength
Kg / c㎡
620.6
536.4
JIS K 6745
Tensile modulus
Kg / c㎡
185000
108000
JIS K 6745
Impact strength
Kg cm / c㎡
3.66
4.86
JIS K 6745
HDT
66psi
℃
62.7
65.6
ASTM D 648
264psi
59.8
65.7
VICAT
℃
65.4
69.5
ASTM D 1525
Optical characteristics
Transmittance
%
84.6
—
KS M 1003
Haze
%
0.9
—
KS M 1003
Surface resistance 100V
Ω
10E6-8
10E6-8
ASTM D 257
| | |
| --- | --- |
| Origin: South Korea | ※ The above technical data are representative data and are not guaranteed values. Please use them as reference values. |
General board physical properties

project
unit
Physical value
experiment method
Transparent
Swatch
proportion
g / c㎡
1.35
1.36
Rockwell hardness
R scale
113.9
108.6
ASTM D 785
tensile strength
Kg / c㎡
566.7
543.8
JIS K 6745
Tensile modulus
Kg / c㎡
185000
108000
JIS K 6745
Impact strength
Kg cm / c㎡
3.56
4.48
JIS K 6745
HDT
66psi
℃
62.7
65.6
ASTM D 648
264psi
59.8
65.7
VICAT
℃
64.7
69.5
ASTM D 1525
Optical characteristics
Transmittance
%
85.8
—
KS M 1003
Haze
%
1.0
—
KS M 1003
| | |
| --- | --- |
| Origin: South Korea | ※ The above technical data are representative data and are not guaranteed values. Please use them as reference values. |
company name:

Shenzhen Tengchuang Electromechanical Co., Ltd. (Shenzhen Headquarters)
contact address:
1st Floor, Building E, Honglianying Technology Park, Sili Road, Guanlan Town, Baoan District, Shenzhen