Skills and measures of cold storage polyurethane spraying system: 1. The ambient temperature during spraying construction should be 10-40 degrees, the wind speed should be no more than 5m / s (level 3 wind) and the relative humidity should be less than 80%, and no construction is allowed on rainy days. When the temperature of the construction environment is lower than 10 degrees, solid technical measures should be selected to ensure the quality of spraying. 2. The distance between the spray gun head and the working surface should be adjusted according to the pressure of the spraying equipment, and it should not exceed 1.5m; the speed of the spray gun head should be uniform during spraying. In operation, it is necessary to admit that the surface of the sprayed polyurethane rigid foam is not sticky before spraying the next layer. 3. The polyurethane rigid foam insulation layer after spraying should be fully matured for 48-72 hours, and then proceed to the next process. 4. When leveling materials such as plasters are used to level the sprayed polyurethane rigid foam insulation layer, the cut glass fiber mesh (or steel mesh) should be immediately pressed into the plaster with an iron trowel, and the adjacent mesh ( (Or steel wire mesh) overlap width is not less than 100mm; mesh cloth (steel wire mesh) should be laid flat without wrinkles, hollow drums and warped edges; corners should be guarded at the corners. 5. After spraying, before the next process construction, the polyurethane rigid foam insulation layer should prevent rain, and those who suffer from the rain should be completely dried before the next process construction.
MDI is a general term for 4,4'diphenylmethane diisocyanate (pure MDI), a mixture containing a certain proportion of pure MDI and polyphenyl polymethylene polyisocyanate (polymeric MDI), and a modified product of pure MDI and polymeric MDI , Is the most important raw material for the production of polyurethane. A small amount of MDI is used in other aspects than polyurethane.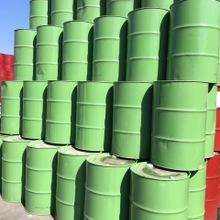 The one-component polyurethane waterproof coating does not contain coal tar, petroleum resin, asphalt and organic solvents. It has no pollution to the human body and the environment, and can be made into various colors to beautify the environment. The one-component polyurethane waterproof coating is easy to construct, which overcomes the disadvantages of the two-component polyurethane waterproof coating that requires metering and stirring, and ensures the product quality and engineering waterproof effect.
As a high-performance polymer material, polyurethane insulation material has become the fifth largest plastic after polyethylene, polyvinyl chloride, polypropylene, and polystyrene, and the total global output has exceeded 10 million tons per year. In recent years, China's polyurethane industry has achieved great development, and has been widely used in refrigerators, containers, leather, shoes and textiles. The vigorous promotion in building energy conservation and other fields will create huge development space for China's polyurethane industry. . I. Applications in daily life are: furniture industry application 1. paint, 2. paint, 3. adhesive, 4. sofa, 5. mattress, 6. seat armrest household appliance application 1. electrical insulation paint 2. Wire and cable sheathing 3. Insulation layers for refrigerators, freezers, sterilization cabinets, water heaters, etc. 4. Waterproof potting glue for washing machine electronics, construction industry applications 1. Sealants, 2. Adhesives, 3. Roof waterproofing insulation, 4. Cold storage Insulation, 5. Interior and exterior wall coatings, 6. Floor paint, 7. Synthetic wood, 8. Runway, 9. Water-proofing plugging agent, 10 Plastic floor transportation industry applications 1. Aircraft, automobile interior parts, seats, armrests, headrests, doors Inner panel, instrument panel, steering wheel, bumper, shock pad, fender 2. Carpet lining, paint 3. Insulation parts, pipes 4. Sealing washer 5. Skid chain